Charter and trip
management
For commercial and private yachts.
For individual boats and fleets.
Track and monitor boat status and availability,
charter financial data and documents.

Yacht profit and loss reports
Generate annual reports, monthly reports, custom statistics, expenses vs income, charters historical data and export in XLS or PDF.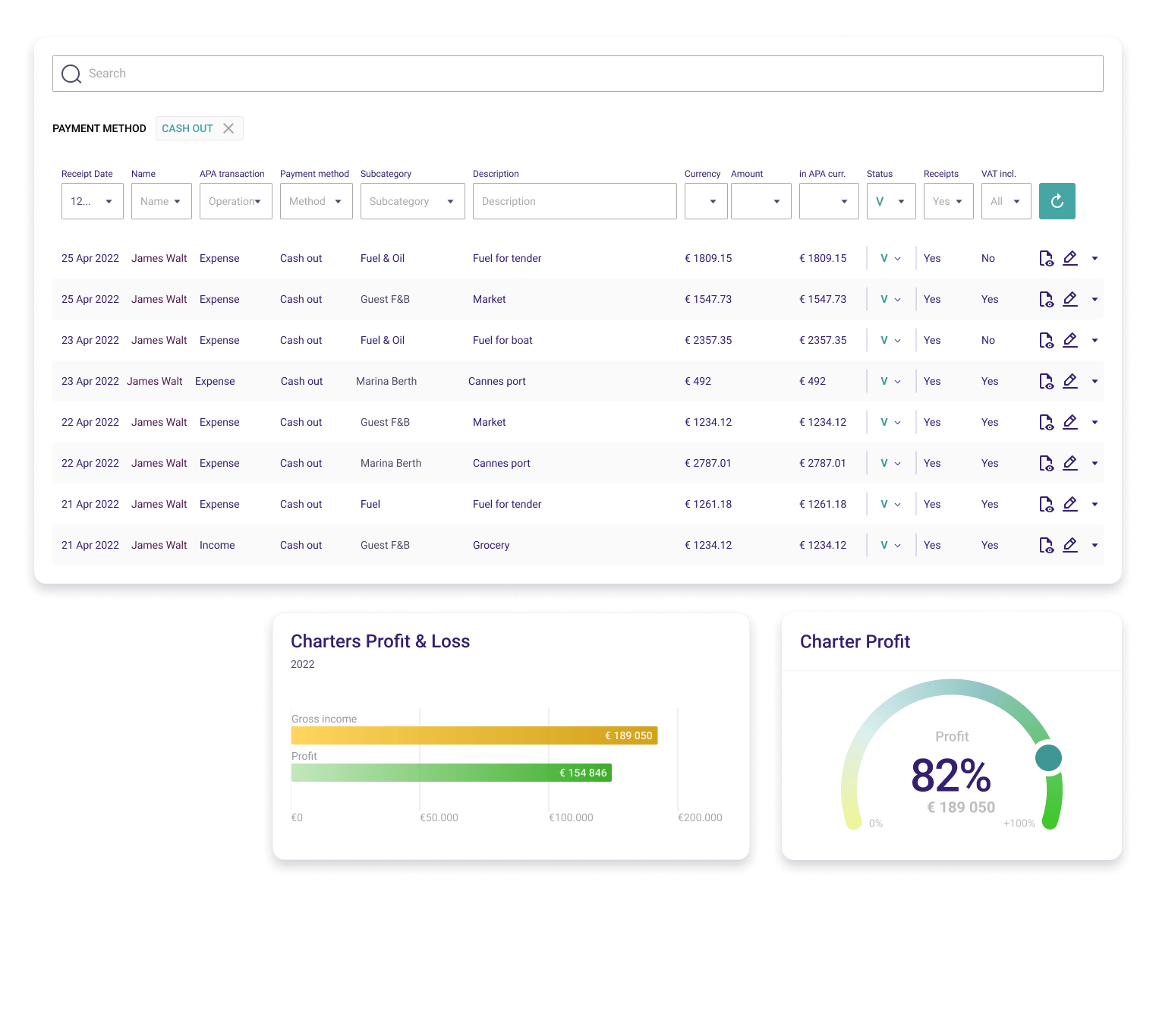 Charter overview
All necessary information about charter is available in this dashboard. Overview of the charter status, documents and finance, guests and contacts.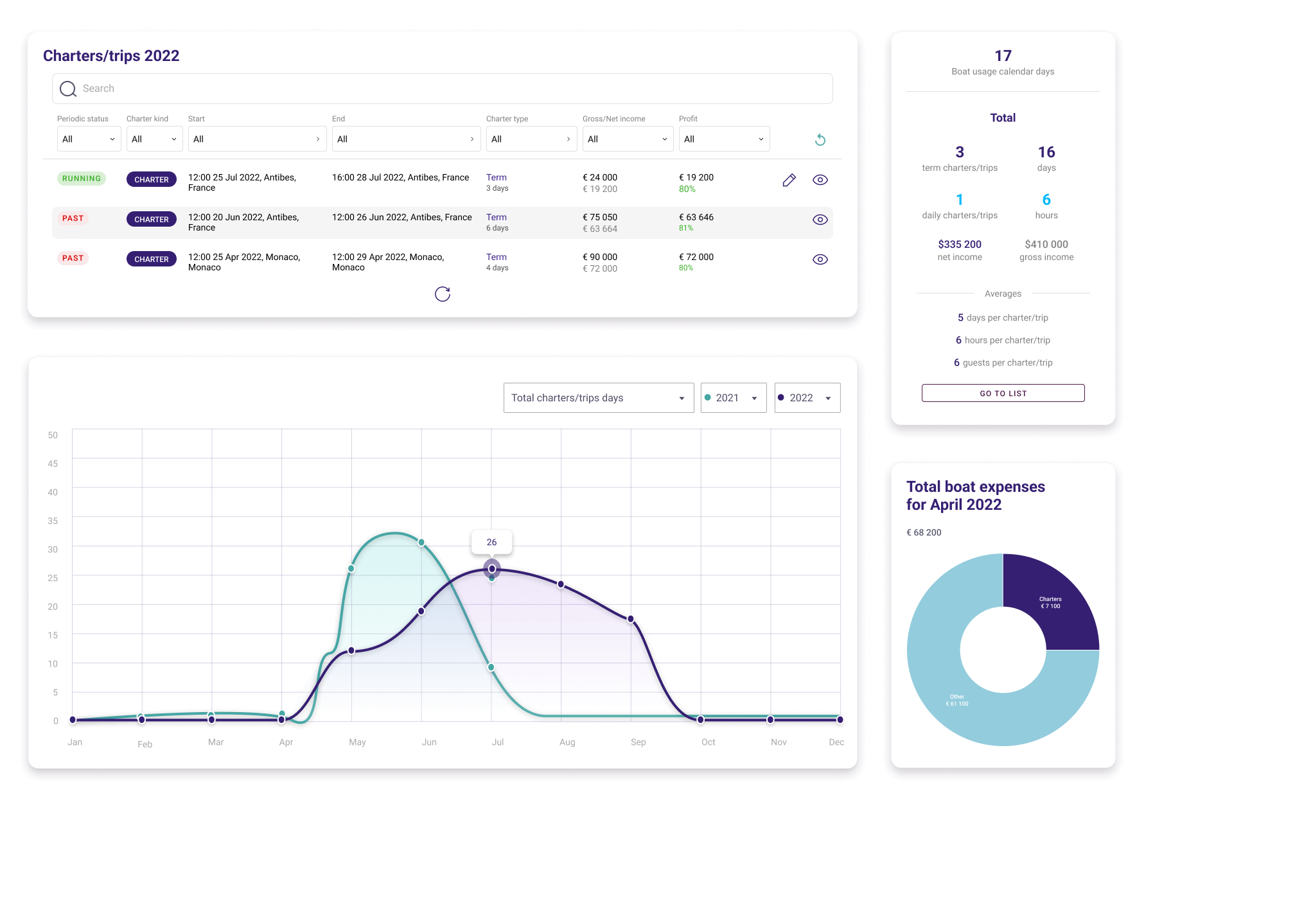 Charter administration
From charter dashboard manage related documents, guests, track payments and calculate fuel consumption. Customize boat users access to sensitive data of the charter.
APA monitoring
With Seazone you can track APA expenses, control balance, view and download APA reports (PDF, XLS) or create personal guest link to monitor APA.
Guest management
Download guest list overview in PDF or XLS, securely store documents and keep track of preferences lists, assign guest to boat or fleet and reuse profile in the future
Charters calendar planning
Plan and manage boat calendar by using boat activity labels with option for customization.
Check boat availability for any period and share it with yacht brokers.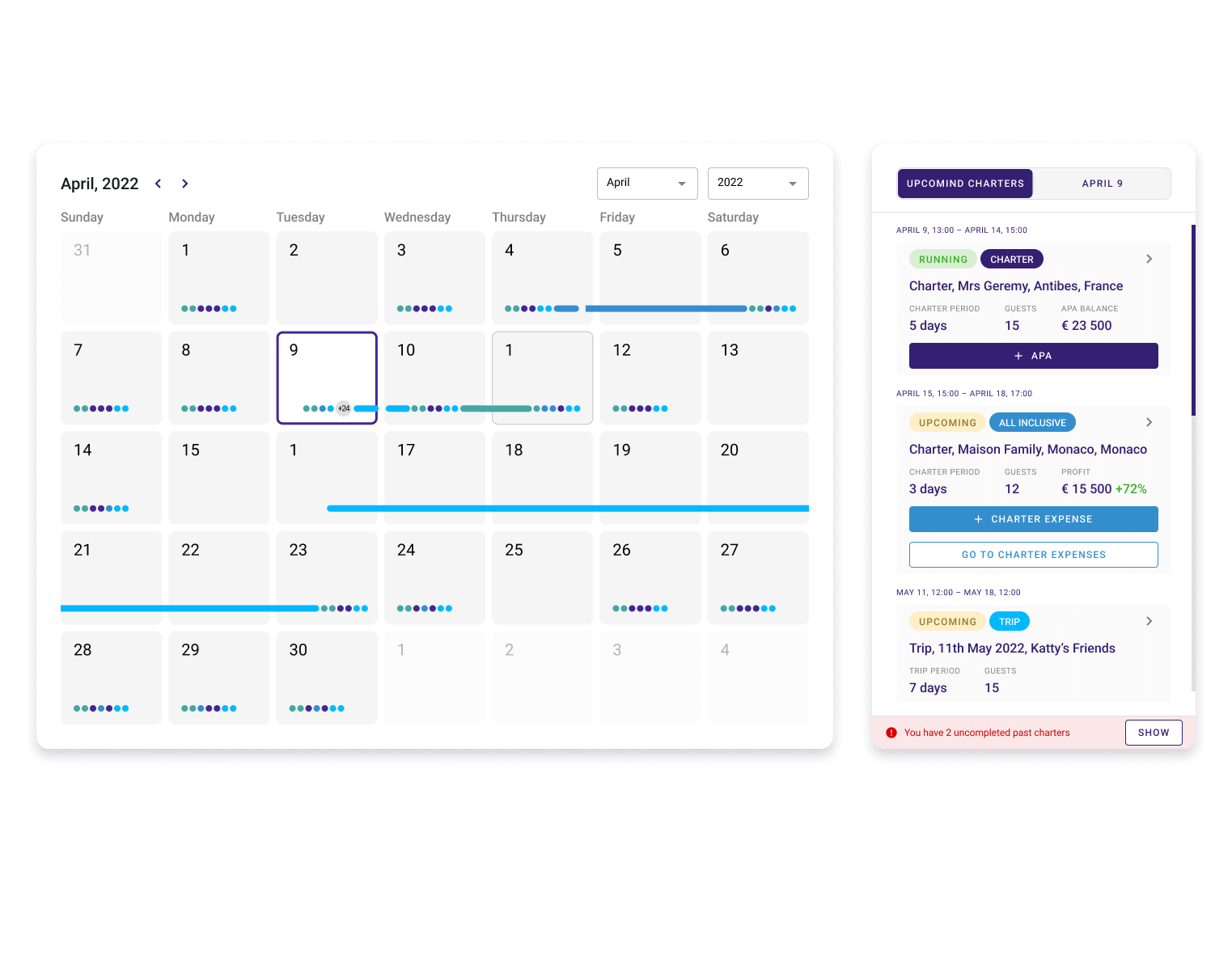 Integrations
Connect and synchronize your yacht calendar with your Google Calendar. Export Yacht availability in XLS for any period. Webhooks and Enterprise solutions.
Fleet management
Manage chaters for individual boat or operate charter fleet with Seazone. Option for multiple fleets management.
Contact us
Seazone
Yacht management
& recruitment software
Israel, Herzliya
HaTsedef St 1,
4655201
Fill out the form
No Credit Card Required
Access all Seazone's
features for free