Yacht
administration
Manage your boat's paperwork, receive overdue date notifications, share files and documents

Boat dashboard and events calendar

Overview of boat's finance, documents and activities. Plan and manage yacht calendar with customizable activity labels. Check boat availability for any period and share it with other brokers.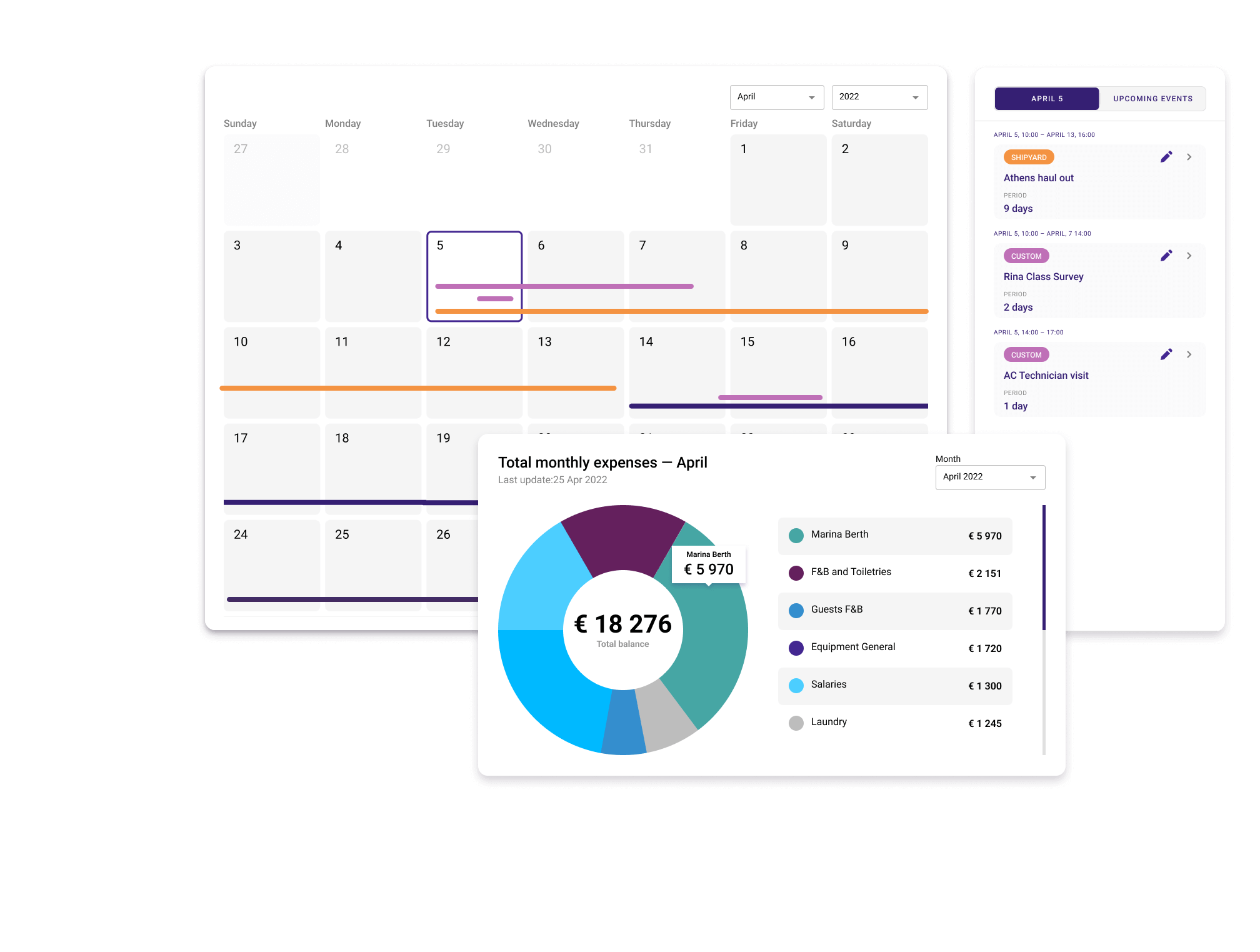 Integrations
Receive actual data from services that are integrated Vessel Finder, Windy, Marine Traffic, Google Calendar.
Build your workflows with webhooks
(Your CRM, Zapier, IFTTT).
User permissions
Manage users access so they can only upload expenses or view and edit certain information
Secure your data by giving permissions to specific boat or fleet.
Fleet management
Create multiple fleets and assign your boats.
Manage and compare financial, administrative data and boat activity.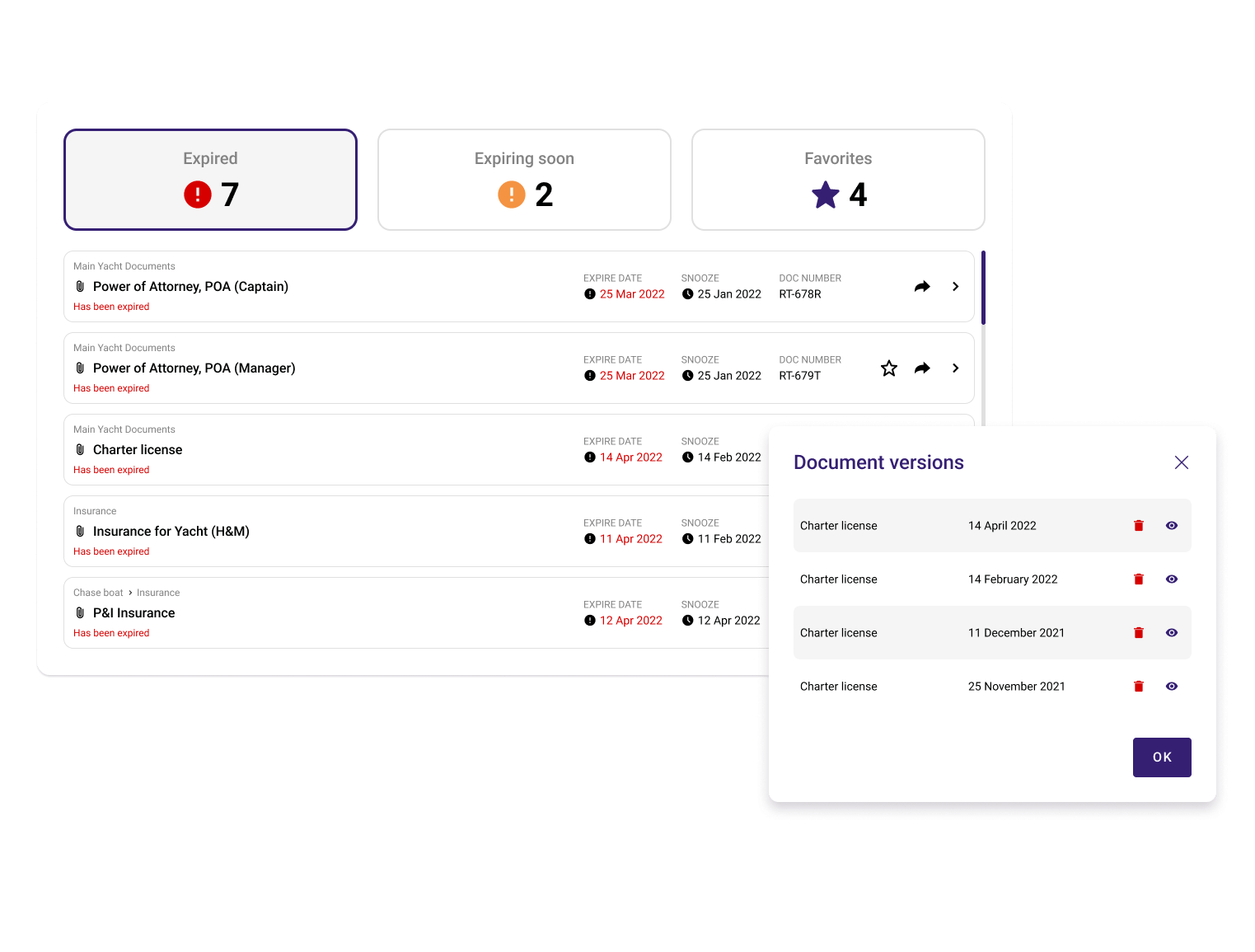 Private and secure cloud storage for boat and crew documents
Quick access to all necessary documents within the crew and expiration date notifications directly to your email.
Control, organize and share boat documents and folders
Version control
Manage version changes of boat documents. Revision control enables reverting a document to a previous version.
Folders and Templates
Organize your boat and crew documents with a pre-designed folder structure, based on yacht professionals' expertise.
Crew and guests live lists
Upload documents and manage a database of crew and guests to reuse it in future.
Create and share live lists with up-to-date information.
FAQ
What problems do we solve?
Seazone answers every crewed yacht daily needs. Quick & easy upload expenses and receipts, create professional reports in 1 click, budgets, managing administration, crew onboarding process, useful templates and alerts on certification expiration dates.
For whom Seazone is made for?
For every crewed yacht between 15-50 meters. As a complete B2B solution for management teams, or online management tools for captains to help them with admin tasks. Important to note Seazone is fully customisable so you can easily fit it to your personal needs, whatever they may be.
Is Seazone an accounting software?
No, Seazone is not an accounting software, but does provide amazing financial reports, log receipts, track expenses in real time and monitor the boat's petty cash. All accessible by mobile, tablet or PC. In one click you'll be able to print or share comprehensive reports with your accounting company in a PDF or Excel format.
Is Seazone a yacht management company?
No, Seazone is not a yacht management company .It is a tool used by many management companies to improve communication and workflow to manage their fleet in best practices.
Contact us
Seazone
Yacht management
& recruitment software
Israel, Herzliya
HaTsedef St 1,
4655201
Fill out the form
No Credit Card Required
Access all Seazone's
features for free